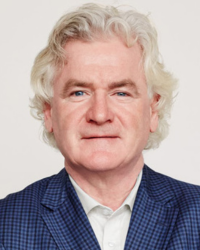 John McDermott Family Christmas -Al Carbon Dinner
When
Occurs on Saturday December 2 2023
Approximate running time: 1 hour and 45 minutes
Venue
Event Notes
×
World renowned Scottish-Canadian tenor, John McDermott, brings his Irish roots to Collingwood for a Family Christmas concert that you won't want to miss.
Best known for his performance of "Danny Boy" and "Loch Lomond", John has recorded more than 25 albums, three of which have gone platinum, one double platinum and another achieved a triple platinum ranking.
His Celtic-infused traditional carols will have audiences remembering the holidays of the past, while introducing the next generation to a Canadian legend.
Enjoy a delicious 3-course DINNER at AL CARBON - Celebrating the Flavours of Peru - 61 Hurontario Street, Collingwood after the show.
Appetizer Yucca Frita (casava root fries topped with black truffle manchego and served with Peruvian huancaina dip) or Mango Ceviche spoons (a fresh, vibrant, flavour packed dish of 6 spoons with mango and quinoa, peruvian dressings, red thai chilli, micro green cilantro. vegetarian and dairy free)
Main choice of: anticucho (grilled skewer dish) or 2 grilled skewers of either large shrimp or chicken thigh over seasoned roast potatoes topped with chimi churri, and some ahi rocotto crema dressing as well.
side salad
Dessert: signature tres leches cake
soda/coffee/tea
SHOW & DINNER
Adults $139.00 + Tax (Gratuity included)
CALL THE BOX OFFICE TO ADD-ON YOUR MEAL
Students meal & show tickets available, call the box office to reserve
Group discount for 10 + avaiable, call the box office to reserve
Show 3:00 PM Dinner at the restaurant after the show