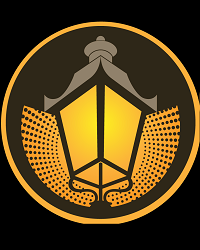 Cemetery Stories
When
Runs from Saturday October 23 2021 to Sunday October 24 2021
Approximate running time: 1 hour and 40 minutes
Venue
Event Notes
×
CEMETERY STORIES - a new kind of Gaslight Tour taking place at the First Presbyterian Church Cemetery located on Poplar Side Road in Collingwood.
Our Gaslight Writing Team has researched and written five wonderful ten-minute scenes. Each scene is distinctly different – some will bring a tear to your eye and others will make you laugh out loud. Our Gaslight Guides will meet each group and take you on a tour of the cemetery. You will stop along the way to watch local actors bring these stories to life. The Guides will keep you entertained with local folklore and tell you about some cemetery customs, traditions and superstitions.
The tour groups will be kept small, in accordance with Covid health standards. The first tour will begin at 9:45AM and the last tour will begin at 2:55PM. A light refreshment at the conclusion of each tour will be provided. The tours will involve short walks and standing. Please bring along a foldable lawn chair.
Thank you for your continued support and flexibility.