Opening to the Mystery - A Spiritual Celebration Saturday October 14 2023 at 7:00 PM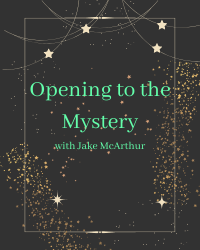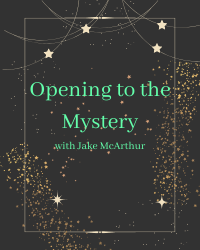 You've selected
Saturday October 14 2023 at 7:00 PM
×
Starring Jake McArthur with musical accents by Violet Roseman on Tibetan Singing Planet Bowls
Featuring music by Brennan Sloan and a curated guided meditation by Nicole Bishop.
Join us for an evening of storytelling with Jake McArthur. Based on intimate spiritual experiences with his late daughter Erica, these stories are taken from his published book. The storytelling will be followed by a reading of selected poems and a Q & A session. Signed copies of Jake's book will be available for purchase.
"Thank you for inviting us into the deep intimacy of your experiences and for being so courageous in your vulnerability. Thank you for sharing your heart with us." — SF
"You are a captivating storyteller jake!" — MJM
"You have a wonderful stage presence … a gift of truly connecting with your audience" — PB
Venue
Marsh Street Centre
187 Marsh Street
Clarksburg ON N0H 1J0
×
This is a general admission performance - the seats are on a first come, first serve basis when you arrive at the venue.