One Step At a Time Friday April 5 2019 at 8:00 PM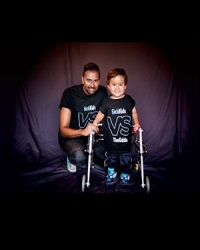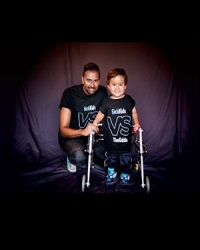 You've selected
Friday April 5 2019 at 8:00 PM
Change Date
×
"Wait till you see what love can do!"
ONE STEP AT A TIME is a theatrical testimony to the power of faith, love and teamwork, in which a stay at home father learns to balance a successful career in the performing arts while raising two daughters, and anticipating the arrival of a son diagnosed with spina bifida and hydrocephalus. Using monologues, original songs, and improvisational tap dance, Andrew Prashad shares he and his wife's journey of caring for Ezra. The production is so touching and perfect for an intimate theatre space. It includes a post-show Talk Back with updates on Ezra and a Meet & Greet. Expected run time: 1 ½ hours.
Andrew Prashad is a multi-disciplinary artist and quickly becoming one of the leading tap dance artists in Canada, teaching and choreographing across North and South America. He is an award-winning actor, composer and writer, having recently had his self- produced short film officially selected in 12 festivals around the world and winning 4 awards including BEST SHORT FILM. He was a featured singer and dancer on the 20th Anniversary World Tour of RIVERDANCE after which he performed in ANYTHING GOES with Drayton Entertainment. After returning from doing the record-breaking world premiere of Mira Nair's MONSOON WEDDING musical at the prestigious Berkeley Rep Theatre, he played Cogsworth in Young People's Theatre's production of BEAUTY AND THE BEAST. He's just returned from Newfoundland playing Billy in ONCE at Theatre St John's and will soon head out to Neptune Theatre for a lead role in Cinderella.
Venue
Simcoe Street Theatre
7-65 Simcoe St
Collingwood ON L9Y 1H7
×
This is a general admission performance - the seats are on a first come, first serve basis when you arrive at the venue.